Peace of mind that your roof is waterproof
If you're looking for RubberBond roofers in Surrey and London, look no further than A.O.L Our team is qualified and experienced in installing this premium rubber roofing product for both residential and commercial flat roof projects. Whether you're looking to repair leaks or replace your roof with a higher performance system, our robust, safe and durable RubberBond FleeceBack™ EPDM roofing solutions are ideal.
What is RubberBond roofing?
RubberBond roofing membrane refers to a specific type of ethylene propylene diene monomer (EPDM) roofing membrane used by roofers. RubberBond FleeceBack™ EPDM is popular with flat roof specialists in commercial and residential locations because the single-ply membrane is very clean and efficient to install, and provides excellent durability and long-lasting performance. Its unique selling point is its non-woven backing, which adds strength and allows it to be used on a variety of roof surfaces.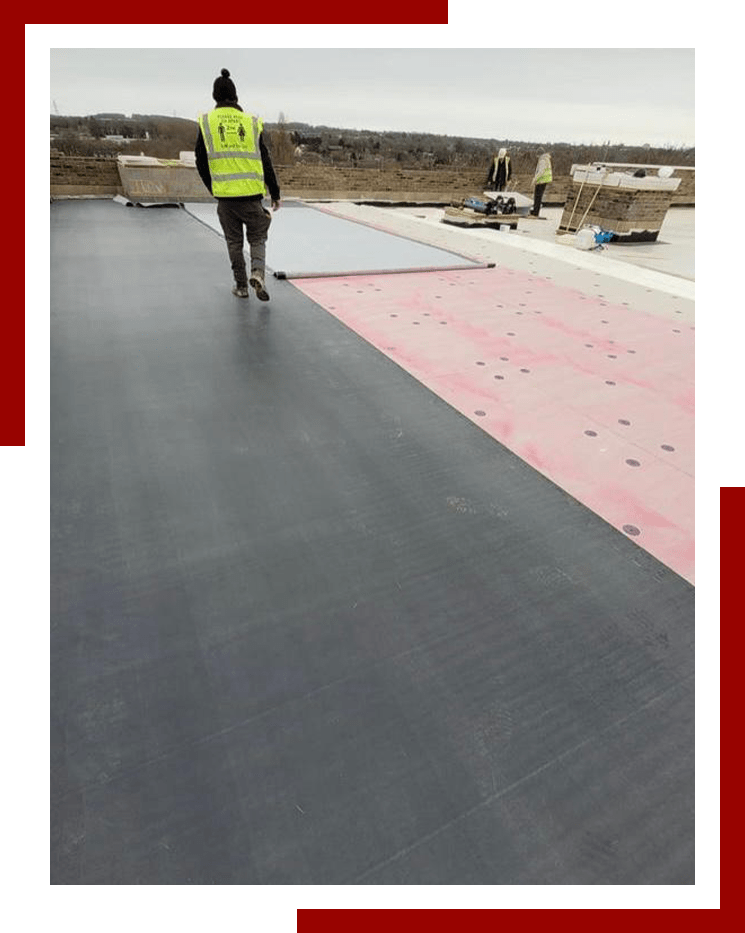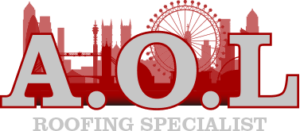 Do You Have An Emergency?

We Can Help  Protect Your Home From Damaging Leaks, Contact us.
Do You Have An Emergency?

We Can Help Protect Your Home From Damaging Leaks, Contact us.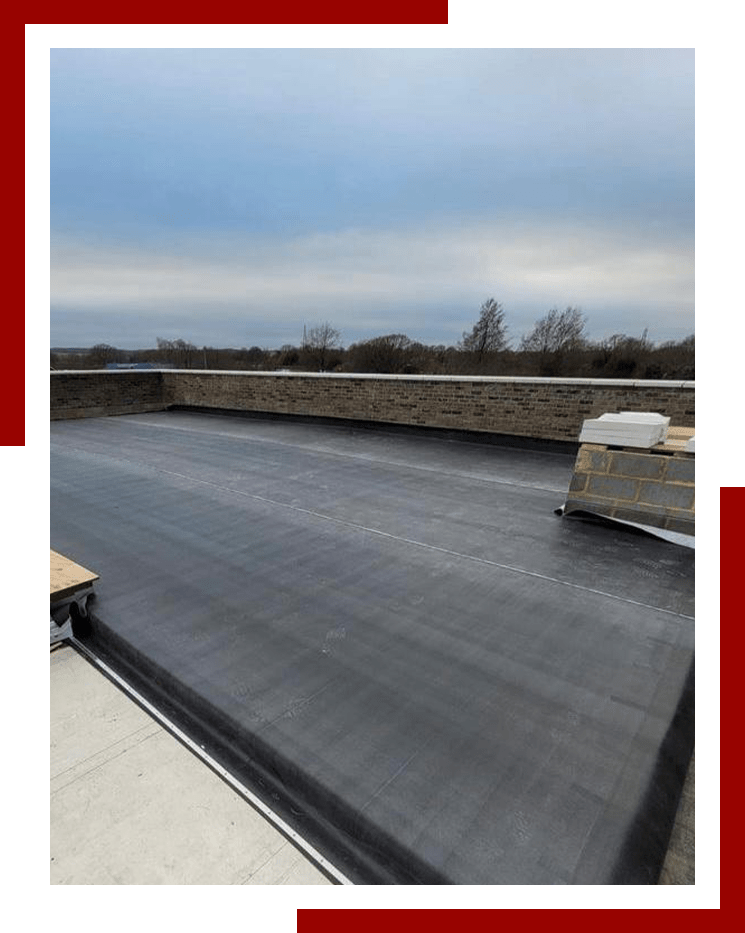 The benefits of RubberBond FleeceBack™ EPDM
Our RubberBond FleeceBack™ EPDM also features Factory Applied Tape (FAT™) – a unique offering from product manufacturer Carlisle SynTec. While membrane seams are typically applied during installation, FAT™ is pre-implemented in factory-controlled settings. This is beneficial for several reasons:-
Reduce time and labour during roof installation
It reduces the risk of human error
It allows flat roof builders to create joints of uniform width and thickness. The EPDM membrane also required 67% fewer seams compared to the modified bitumen version, again saving time and increasing efficiency. Seams can be bonded with other roofing systems and materials, making them suitable for residential and commercial roofing projects of all shapes and sizes.
RubberBond FleeceBack™ EPDM is high quality and reliable EPDM roofing material. It has been approved by the British Board of Agriculture (BBA) for a lifespan of over 35 years and its high-performance waterproofing system has been approved by the National House Building Council (NHBC). It also achieves the highest fire rating in Europe. This is an innovative roofing product trusted by UK roofers to keep your residential or commercial flat roof strong, durable and leak-free.